The beauty industry is one of the fastest-growing industries online, with millions of customers searching for the perfect products to enhance their appearance. To succeed in this highly competitive market, it's important to provide customers with a memorable and engaging shopping experience. This is where shoppable video carousels come into play.
The Problem:
A popular beauty brand, Luxx Beauty, had a well-designed website with high-quality product images and descriptions. However, despite their efforts, they weren't seeing the sales they wanted. They realized that customers were looking for more than just images and descriptions - they wanted to see the products and especially the effect of the products in action.
The Solution:
Luxx Beauty discovered the shoppable video carousel app Vimonial and decided to give it a try. The app was easy to use, and they quickly created a series of engaging videos showcasing their products in use. The videos loaded quickly and played smoothly, providing customers with a dynamic and interactive shopping experience.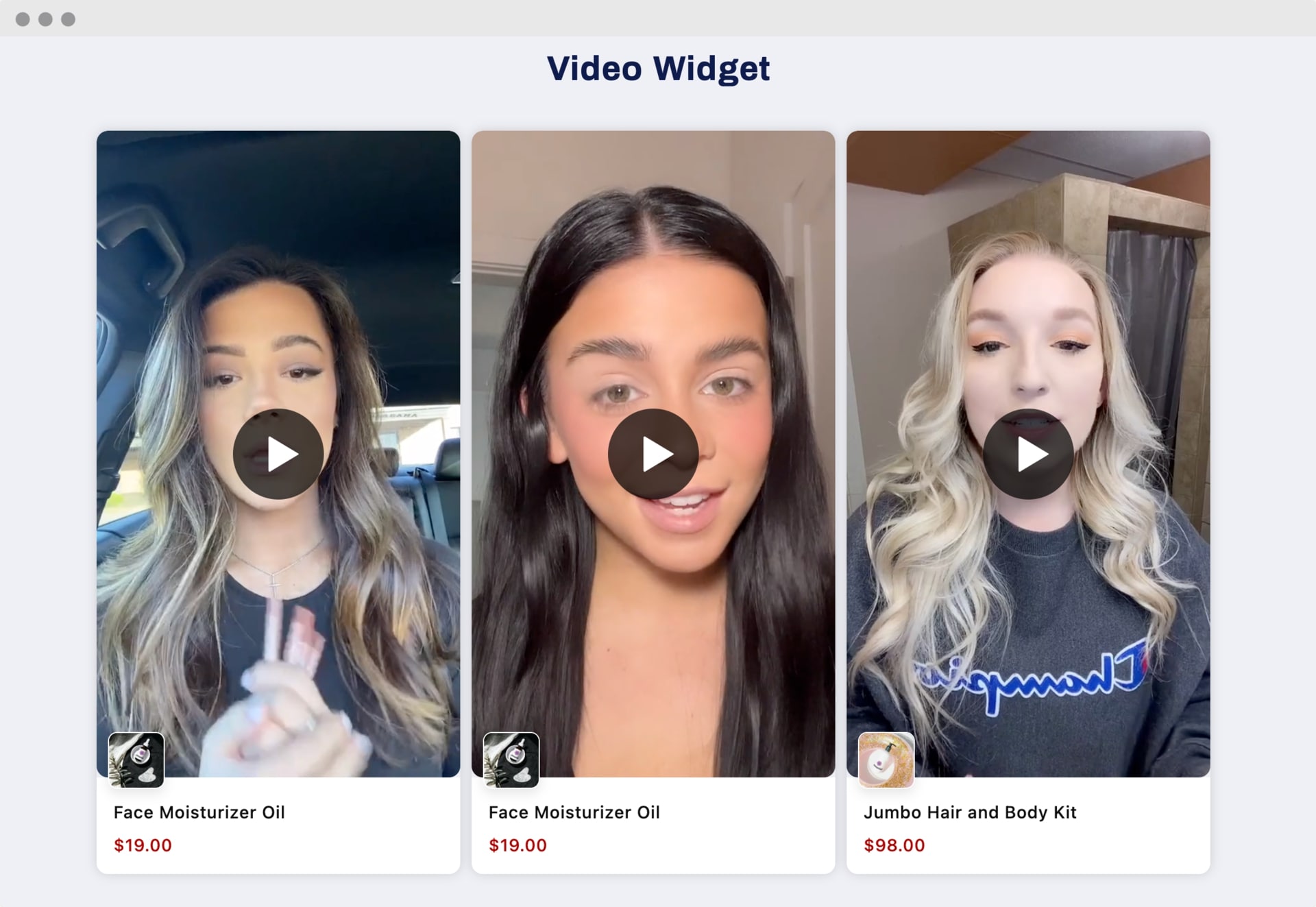 The Results:
After implementing the Vimonial shoppable video carousels, Luxx Beauty saw a significant increase in online sales. The videos engaged customers and provided a better understanding of the products, which increased the likelihood of a purchase. The videos also helped the brand stand out from the competition and attract new customers, who were drawn to the unique shopping experience.
In addition to the increase in sales, Luxx Beauty received positive feedback from customers who appreciated being able to see the products in action and were more confident in their purchasing decisions. The brand's social media following also increased as customers shared the videos with their friends and followers.
Conclusion:
Luxx Beauty's success with Vimonial shoppable video carousels highlights the importance of providing customers with a memorable and engaging shopping experience. The app is easy to use and provides a quick and effective way to enhance the customer experience and drive sales. If you're looking to stand out from the competition and increase your online sales, the shoppable video carousels app Vimonial is a must-have for your Shopify store.