Display Shoppable Videos on Shopify
Sell More with Shoppable Videos on Shopify
Engage your customers with shoppable video experiences by embedding videos into your Shopify site without reducing page speed.
Maximize Your Shopify Store's Conversion Rates with Shoppable Videos
Showcase your Product
Embed shoppable videos on your Shopify site to boost conversion rate
Fast Video Import
One-Click Import videos from Social Media or upload from your local files
Unlimited new UGC
Collect new authentic high converting UGC video testimonials from your happiest customers
Maximize Your Shopify Store's Revenue with Shoppable Video Content
Are you looking for a way to take your Shopify store to the next level? Look no further! Vimonial allows you to add shoppable videos to your store, making it easier for customers to find and purchase your products.
Embed multiple Video Widgets on any page

Shoppable Buyer Experience

No impact on Page speed
By embedding videos directly on your product pages, you'll increase engagement and boost sales. Don't miss out on this opportunity to enhance your store's user experience and drive more revenue.
Try Vimonial for Free!
Collect Real Customer Video Testimonials on Autopilot
Let happy customers send you their thoughts - as videos, directly from their browser! Vimonial makes it easy for your customers to share their thoughts directly from their browser, and you can easily display these testimonials on your store. Increase your store's credibility, build trust, and drive more sales! Best of all? It can be completely automated - so you receive fresh video testimonials daily.
Get New Video Testimonials Daily from Customers

Easy In-Browser Video Recorder

Customizable Automated Outreach Campaigns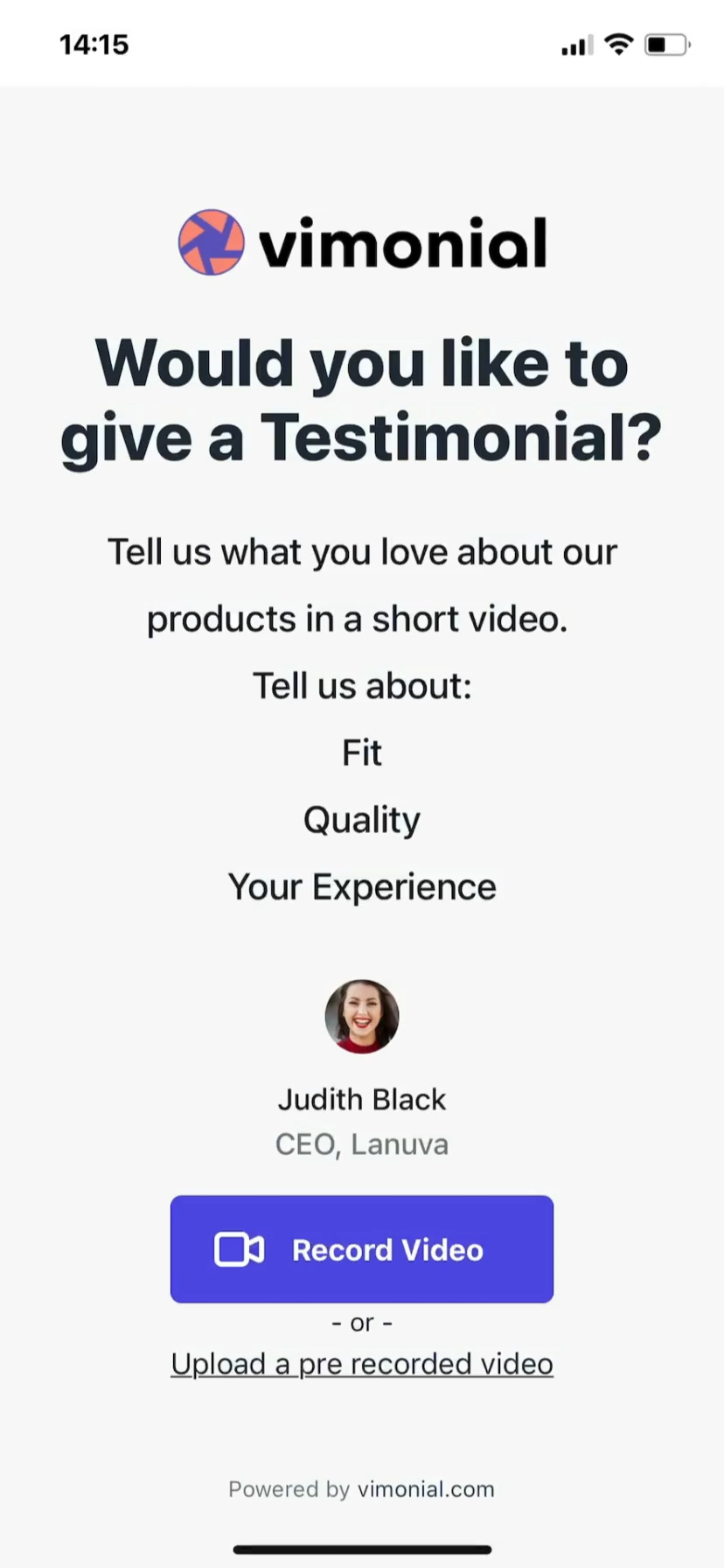 See how Vimonial could look on your store
To see Vimonial live on Shopify click here to go to our sample store: https://vimonial.myshopify.com (password is: vimonial)